Connecting users to customers and business applications is critical. Tailwinds IT Solutions can help you design, implement and manage an agile infrastructure that scales with your business. Our infrastructure solutions deliver the performance, security and reliability that your business demands.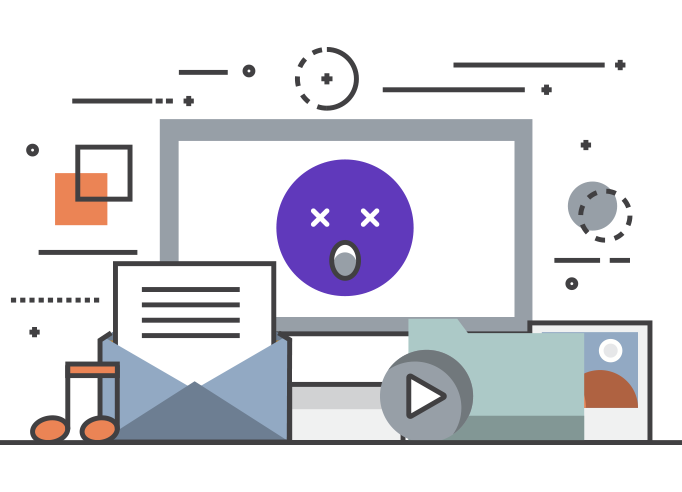 Eight Ways We Do
IT

Support Better
Here's everything we do that our competition doesn't or won't
We (the techs) answer our phones – When you call us, you get help. You don't get a receptionist, you don't reach an outsourced help desk, you don't hear from a salesperson, you'll talk with one of us.
We work as a team, not individual technicians – Working with us, you'll get the attention of our entire team. Not one tech, who will inevitably go on vacation and take sick days. Our team will understand your network.
We are young and we are efficient – Any technological problem is a nuisance; our team responds quickly and moves quickly. You'll never find yourself waiting on a callback or waiting for a tech to show up.
We quote a project and we bill that exact amount – When you work with us on a project, you'll receive a detailed quote. If the project takes an extra few hours, you'll still get a bill matching our quote.
We take care of security and backups – When we setup a server, a network, a backup; we take precautions and make proper documentation. You won't find lazy passwords, insecure networks, or outdated backups with us. You're safe.
We invoice clearly, fairly, and affordably – Your invoice will detail any work completed, so you know what you are paying for. Our rates are middle of the road and affordable.
We aren't scared of change and neither should you be – When it comes to technology, you don't want to get behind the curve. Yet some support companies will leave you in the dark, costing you more later on. We use technology to improve your business and help you every step of the way to keep you on the cutting edge.
We offer help to our clients when they need it most – If necessary, we'll loan you a server or network appliance to keep you up and running until a replacement can be procured.
BACKUP & DISASTER RECOVERY
.
Would your business survive a disaster? Do you have a Disaster Recovery Plan? Are you risking business continuity and relying on luck and the way the wind is blowing?
According to a report from the Federal Emergency Management Agency (FEMA), roughly 40% to 60% of businesses do not reopen after a disaster. Of the businesses that do open, 25% of them fail within the next year. Those who recover operations within five days have a better chance of making it. Are you prepared?
FEMA considers the following business-disrupting everyday disasters:
Burst Pipes

Server Failure
Fires
Illness
In addition, you must also protect your business from cyber-attacks, which includes viruses, intrusion and data destruction and ransomware. Of course, add natural disasters like hurricanes, tornadoes, tsunamis, and earthquakes to the disaster list. When disaster strike, you'll be prepared.
Businesses of all sizes are under siege from an increasing volume and variety of cyber attacks. On top of malicious threats, there's also a wide range of accidental or uncontrollable ways data can be lost or damaged.
of SMBs experienced 8 or more hours of downtime due to a severe security breach in the past year.
of data breaches in 2018 aected organizations categorized as small businesses.
of companies lose data in the cloud to accidental or malicious deletion, hackers, and software issues.
of businesses that experienced a ransomware attack last year had senior IT sta (CIO, CISO) lose their jobs.
Managed services take on a preventative and proactive response rather than a reactionary one . The objective is to catch any issues before they go bad, all in an effort to keep your systems up and running. Every element of managed services is important, but Managed Security is critical.
There are just so many access points to attack throughout your IT system. Just consider this short list and know it simply scratches the top:
Updates not done and patches not installed
Unfiltered content
Email intrusion techniques
Unfiltered spam
Lack of firewalls
If you are not constantly scanning and monitoring the security of your network, you are asking for a problem. And it is too dangerous to take the risk. Tailwinds IT Solutions offers Security Assessments in order to identify and address vulnerabilities and gaps. However, that is the first step. You find the problems and then take recommended measures to secure the system. That's great.
But threats change, and they keep coming. If you do not monitor and maintain the measures you have taken, it will not be long before cracks begin, and gaps emerge. You are putting your system in a threatened state again.
Tailwinds IT Solutions wants your business protected and continual 24/7 oversight plays a big part. However, sometimes events take place that cannot be controlled. As another proactive measure, Tailwinds IT Solutions helps you create an IT Plan. We believe that effective security is both preventative and proactive.
We understand that your employees are talented in their area of expertise, but they do not have to be tech savvy to get help when they need IT support services. Our experts bring assistance to everyone because:
We know the questions to ask to be able to troubleshoot the problem and find a solution.
Our IT Support employs remote access and control to walk through the places we need to go to resolve an issue as quickly as possible.
That gives you the peace of mind knowing that a reliable source of help gets your business back up and running fast.






Technology


IS IN OUR DNA

.